Expansion of machine capacity
01.09.2022
Acquisition of a double spindle drilling machine from SKCNC.
Expansion and modernization of machine capacity
01.10.2021
Acquisition of a 5-axis HSC 20 milling machine and a 4-axis peripheral saw.
Hartspröde - Competence Region Idar-Oberstein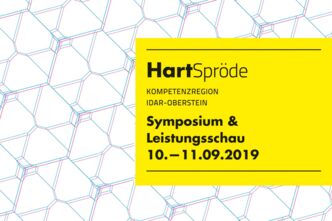 As part of the initiative, which was founded in 2014, a symposium took place in the exhibition hall Idar-Oberstein on 10.-11.09.2019.
Albert Schütz GmbH participated in the event which hosted about 100 trade visitors. All companies involved were satisfied with the response. During many conversations inbetween the presentations the participants agreed that this exhibiton was an experience worth repeating.

For further information, please see the enclosed brochure in an pdf format.
Issuance of ISO 9001:2015 certificates
With regard to a repeat audit on March 16, 2018, the Albert Schuetz GmbH is certified by the TUEV Rheinland in the context of ISO 9001:2015.
Expansion and modernization of machine capacities
The Albert Schütz GmbH is expanding its production areas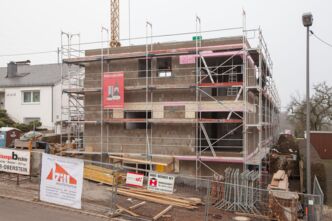 By continuing very good order situation and the now very limited space situation in many areas of production earlier in the year has been taken to build a new building. After appropriate time of planning the construction work began in August 2015. Favorable weather conditions the shell could be completed by the end of the year. The completion of the project is expected to take place in October 2016.
Again the limits of the capacities are reached.
In August the construction of a new building at Tiefensteiner Straße 30 started. Completion date will be in October 2016.
The Albert Schütz GmbH participates in HartSpröde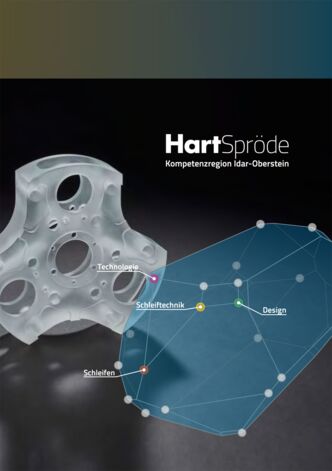 With the initiative "HartSpröde" the region Idar-Oberstein is the center of excellence machining of modern hard-brittle materials.
The driving force and initiator of HartSpröde is the entrepreneur Ralph Effgen.
"These companies now have a future-oriented expertise, which has evolved with the requirements when processing the most modern synthetic materials from tradition and from the fed by artisanal and industrial experience and knowledge about. Even today, many companies are successfully positioned partially unique selling propositions in the market"
(Source: brochure HartSpröde, excerpt from the foreword by Ralph Effgen)
Aim of the project is in addition to the inter-regional marketing of Kompetenzregion the education and training of skilled professionals.